Uniswap is probably the most popular decentralized exchange (DEX) protocol now. It's awe-inspiring that a platform launched just two years ago now holds roughly four times more TVL than its closest rival in the DeFi space. Even more, Uniswap rivals some centralized exchanges in liquidity and daily trading volume.
Uniswap's unique proposition is solving the long-standing liquidity problem faced by DEXes. By creating liquidity pools, you can easily swap between your ERC-20 tokens without having to wait for your order book to get filled.
At present, Uniswap is Ethereum's biggest platform, allowing users to stake their crypto assets in liquidity pools and also vote on governance decisions. It's noteworthy that only holders of UNI tokens are allowed to vote on the Uniswap protocol.
In this article, we will be outlining everything you need to know about the Uniswap token, UNI, and the role it plays in the protocol.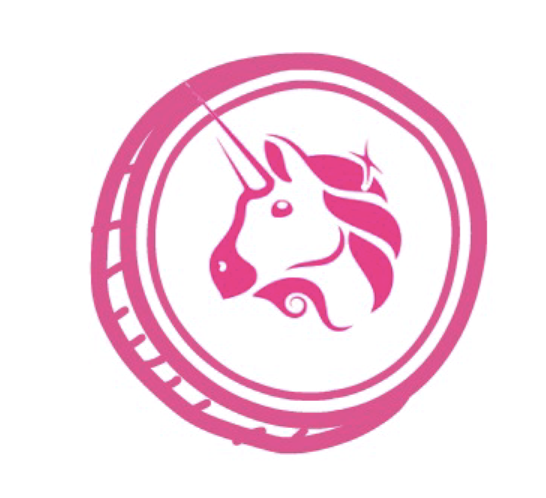 Back in September 2020, Uniswap announced their governance token had gone live on the Ethereum mainnet. The token was launched with no token sale but was instead airdropped as a reward to Uniswap users who had interacted with the platform before the token's launch in September.
Regarding its native token, the world's largest DEX protocol said in the official announcement,
"UNI officially enshrines Uniswap as publicly-owned and self-sustainable infrastructure while continuing to protect its indestructible and autonomous qualities carefully."
UNI tokens are mainly used in on-chain protocol governance to propose changes and vote for proposals and upgrades to the Uniswap protocol. Holders of the token are stakeholders on the platform and are saddled with making key decisions regarding the protocol collectively.
For a proposal to be eligible for a vote, it needs to be backed with at least 1% of UNI tokens' total supply. After a 7-day voting period, the winning proposal has a timelock of 2 days before it is implemented on the Uniswap development team's protocol.
At the time of writing, UNI tokens are currently priced at $4.31 (0.00021342 BTC), according to Coingecko. The total supply of UNI tokens is 1,000,000,000 UNI, with 241,955,595 UNI in circulation at the time of writing. 
UNI has a market cap of $992,156,936 (51,637 BTC or 1,667,166 ETH) and a 24-hour trading volume of $854,493,266 (44,472 BTC or 1,435,844 ETH).
UNI currently ranks as the 29th most valuable token on Coingecko, accounting for about 20% of all transactions in the decentralized exchange sector of the crypto space. This is undoubtedly massive for a project that launched barely 2 years ago.
UNI has a supply of 1 billion tokens in total, which will be minted and distributed every year for the next four years. Here's how the tokens are allocated:
600,000,000 UNI (60.00%) is allocated to members of the Uniswap community.
215,101,000 UNI (21.51%) is allocated to the current team and future Uniswap employees, with a 4-year vesting period.
178,000,000 UNI (17.80%) is set aside for investors, with a 4-year vesting period.
0.69% of the total supply will be set aside for advisors, also with a 4-year vesting period.
What Is the Use of UNI Tokens?
The primary function of UNI tokens is to act as a governance token for the Uniswap protocol. Uniswap community members can vote on changes and upgrades to the protocol and decide on its future. You're eligible to propose changes and upgrades and vote on a proposal if you hold UNI tokens.
Token holders also receive a share of 0.05% of the trading fees (currently 0.3%) distributed as rewards to liquidity providers on the platform. Owners of UNI tokens also get ownership of the community treasury. 
The Uniswap DEX protocol was created by Hayden Adams in November 2018. The UNI token was launched in 2020 as a governance token for the Uniswap protocol.
According to Adams, he was inspired to create the protocol after reading a post on automated market makers written by Ethereum co-founder Vitalik Buterin.
Before he created Uniswap and the UNI token, he was an engineering intern at Vista Wearable and worked as a Researcher at the Columbia University Medical Center and an engineer at Siemens.
Besides Adams, the team is made up of experienced members like Aseem Sood, who's also the founder of @opencollective. He has worked as an engineer for both Google and Dropbox. Engineering lead Noah Zinsmeister is a full-stack engineer with extensive blockchain knowledge. 
Other team members include Callil Capuozzo who works as Design Lead, senior software engineer Moody Salem who's previously worked with Google and AWS and Ashleigh Schap, who works in an advisory role.
What Is the Future of UNI?
It's been barely three months since the UNI token was introduced to the Uniswap community. Since then, the price has seen some dramatic highs and lows. Estimating the future of the token relies on probabilities. 
However, with the ever-growing popularity of the DeFi movement and the impressive features of the Uniswap protocol, we see it keeping up with centralized exchanges in terms of trade volumes.
The DeFi sector's growth will have a huge effect on the significance of the Uniswap protocol and the price of UNI tokens. 
UNI will guide the protocol to success in the future. The higher the value of the token, the more interested people will be in the protocol. The launch of Uniswap V2 — and possibly, V3 — depicts a bright future for the protocol and its token.
Besides Compound's governance token COMP, UNI is probably the most popular governance token in the crypto space. It is a valuable utility token with a potential for more growth in the coming years.